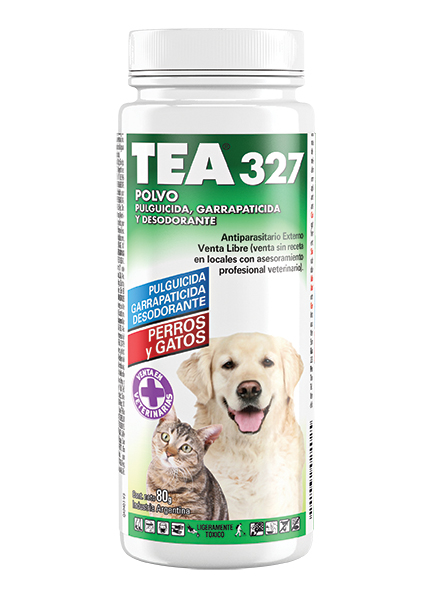 Tea 327 Powder


Talcum
Presentación:
Talcum powder pack containing 80 g.
Flea control, tickcide and deodorant for dogs and cats. Ideal for use between baths.
Description:
External antiparasitic powder. Flea control and tickcide, for small animals.
Formula:
Every 100 grams contains: Propoxur 1 gram and auxiliary agents q.s.
Indications:
For the treatment of infestations by fleas, tick and lice in dogs and cats, especially in pups.
Administration and dose:
Sprinkle over the animal's body and gently massage in a direction opposite to hair growth so as to facilitate its penetration. Avoid exposure to water on the day after the application of the product.
Comparar