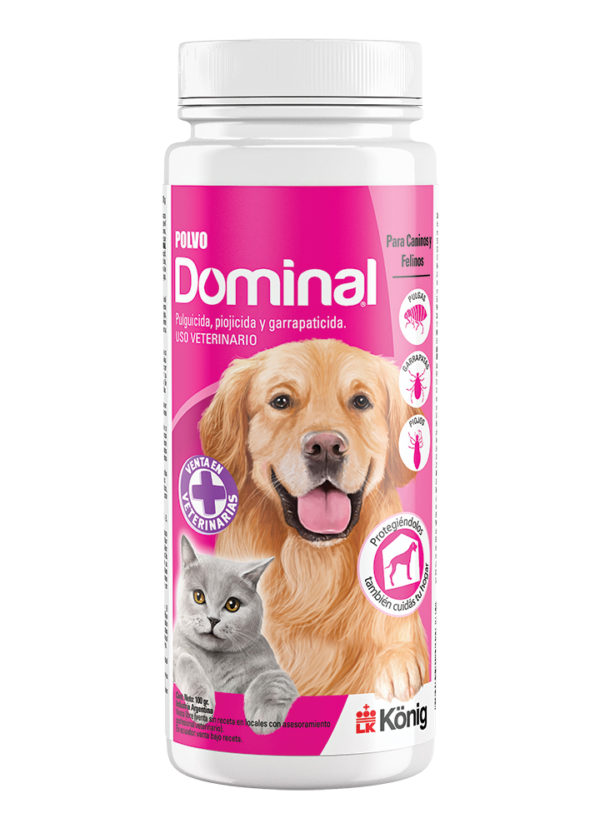 Dominal Powder


Talcum
Presentación:
Talcum powder pack containing 100 grams.
External Anti-parasitic Powder. Effective Against Fleas, Tick and Lice.
Description:
External anti-parasitic for dogs and cats which kills on contact. Interrupts the cycle preventing new re-infestations.
Formula:
Each100 grams pack contains: Propoxur 1,00 grams; Imidacloprid 0,15 grams; auxiliary agents, q.s.
Indications:
It is indicated for the prevention and treatment of re-infestations by fleas, tick and lice. Owing to its low toxicity it is specially indicated for pups and kittens.
Administration and dose:
Sprinkle gently along the lumbar spine, groin and armpits. Spread massaging in a direction opposite to hair growth in order to facilitate penetration into the hair layer. It is advisable to repeat once every 10 days.
Comparar