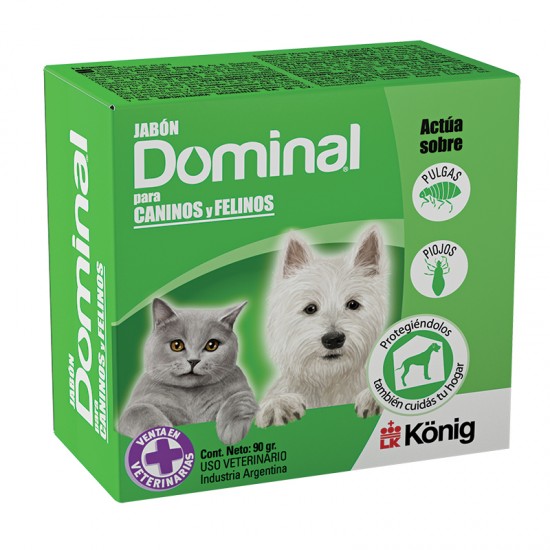 Dominal Soap


External Anti-parasitic Soap.
Presentation:
Pack containing one 90-grams bar of soap.
Anti-parasitic Soap for Dogs and Cats.
Description:
External anti-parasitic soap for dogs and cats, with cosmetic action and indicated for weekly baths.
Formula:
Every 100 grams contains: Imidacloprid 0,30 grams; auxiliary agents q.s.
Indications:
Treatment and prevention of infestations by fleas and lice in canines and felines.
Administration and dose:
Wet the animal with lukewarm water. Rub on the body in a straight and opposite direction to hair growth until an abundant lather is obtained in order to facilitate contact and penetration of the product. Allow to act for 3 minutes. Rinse completely and repeat the operation. Allow to dry naturally.